Kumar Srinivasan,
Ph.D., MBA
President & Chief Executive Officer ​
Kumar Srinivasan's bio
Kumar Srinivasan, Ph.D., MBA,  in his most recent  role served as executive vice president and chief business officer at Turning Point Therapeutics with responsibility for corporate strategy and business development, including collaborations and alliances where he successfully lead the sale of the company to Bristol Myers Squibb for $ 4.1 billion.
Dr. Srinivasan has over 25 years of experience in pharmaceutical and biotechnology companies, most recently as vice president and global head of business development for the BioPharmaceutical business unit of AstraZeneca.
During his 9+-year tenure at AstraZeneca, Dr. Srinivasan was responsible for all in- and out-licensing, business development and alliance management activities within several therapeutic areas. During the pandemic Dr. Srinivasan lead the licensing and global supply agreements for the AstraZeneca's vaccine and mAb cocktails and contributed significantly to the success of both these programs which made a tremendous impact on global health.
Earlier in his career Dr. Srinivasan held senior business development roles at Wyeth; Vivoryon (formerly known as Probiodrug), a publicly traded biotech based in Germany; and Torrey Pines Therapeutics. 
He has a Ph.D from Case Western University in chemistry, did his postdoctoral work at Caltech and has an MBA with a concentration in finance and strategy from the University of Chicago's Booth School of Business. 
Co-Founder & Chief Scientific Officer​
Matthew Cooper's bio
Dr. Cooper has over 15 years of experience in oncology and is a founder of Wugen. He conducted his post-doctoral research in hematologic malignancies with Dr. John DiPersio at Washington University in St. Louis. Dr. Cooper has since held the position of Assistant Professor of Medicine at Washington University School of Medicine. Dr. Cooper's work has focused on developing next generation CAR-T for the treatment of hematologic malignancies, overcoming the barriers that limit the safety and efficacy of adoptive cellular therapies.
Dr. Cooper received his Ph.D. in Cancer Genetics and his B.Sc., with Honors, in Molecular Microbiology from the University of Surrey, in the United Kingdom.
Chief Operating Officer & EVP, R&D​
Ayman Kabakibi's bio
Dr. Kabakibi has over two decades of experience in drug discovery and early development in large pharma and biotech companies. He took several projects, across multiple therapeutic areas, from concept through to clinical development. Most recently, he co-founded Tollnine Inc., an immuno-oncology company developing novel antibody conjugates and served as its Vice President of Biology. Prior to that, he was the Executive Director of Biology at Solstice Biologics, an RNAi and immuno-oncology company exploring novel siRNA technologies for the development of human therapeutics. Before Solstice, Dr. Kabakibi was the Head of Biology and Pharmacology at Traversa Therapeutics. Prior to Traversa, he spent 5 years at Kalypsys Inc. as the Head of Pharmacology. He started his career at Pfizer working on inflammation and metabolic disease targets.
Dr. Kabakibi earned his Ph.D. in Biochemistry from the University of Massachusetts, Lowell and performed his graduate research at the Massachusetts General Hospital, Harvard Medical School. He earned a Master's Degree (M.Sc.) in Medical Laboratory Sciences from Northeastern University.
Jan Davidson,
M.D., Ph.D.
Jan Davidson's bio
Dr. Davidson has over twenty years of research and clinical experience across both academia and the biotech industry, which includes firsthand understanding of the successful design and implementation of oncology clinical trials and an expansive immune-oncology research expertise that spans across a variety of cancers. In his most recent most role as Senior Director for Clinical Research at Macrogenics. Inc, Dr. Davidson oversaw the company's translational and clinical research efforts. Prior to MacroGenics. Inc, Dr. Davidson conducted clinical research at the National Heart and Lung Institute at National Institutes of Health (NIH) where he investigated NK cell ontogeny and subtypes, as well as their role in adoptive cell therapy. His substantial research and medical career saw him in senior positions at NHLBI Bone Marrow Transplant Service, Center for Human Immunology and the National Cancer Institute of the NIH, Montefiore Medical Center and The Rockefeller University Hospital among others.
Dr. Davidson received his MBBS from the Royal Free & University College London Medical School and his Ph.D. in Molecular Medicine from the University College London in the UK. He is a physician-scientist with numerous research grants and awards under his name.
EVP & Head, Strategy and Development Operations​
Sandra Teixeira's bio
Dr. Teixeira has over two decades of biotech and pharma experience, leading programs from research to development across multiple therapeutic areas. Dr. Teixeira joined Wugen from Editas Medicine, where she drove the autologous b-hemoglobinopathies cell therapy program, developed the company's cell therapy strategy, and led the Portfolio and Program Management Team. Previously, Dr. Teixeira was with Novartis, most recently as the Therapeutic Area Head, Ophthalmology Project Management, playing a key role in the integration between Novartis Ophthalmology R&D and Alcon. At Novartis, she also led a strategic initiative to strengthen drug development program execution and multiple programs in Cardiovascular and Metabolic Diseases. She started her career at Roche Vitamins, Switzerland working in diabetes and obesity.
Dr. Teixeira has an Advanced Certificate for Executives (ACE) in Management, Innovation and Technology from MIT Sloan School of Management, a Ph.D. and MS from the University of Illinois, Urbana-Champaign, and a BS from the University of Porto, Portugal.
Kenneth Chrobak's bio
Dr. Chrobak has over 15 years of industry experience in development and manufacturing. He has overseen CMC at Wugen since February 2019, where he built and heads process development, analytical development, manufacturing sciences and technology, outsourcing, and manufacturing. Prior to joining Wugen, Dr. Chrobak was focused on developing and manufacturing cell therapy products at Allogene Therapeutics (2018-2019) and Pfizer (2015-2018) where he led the successful tech transfer of multiple CART programs from development into clinical manufacturing. Previously, he has held multiple positions of increasing responsibility at Baxter International in Process Science and Technical Operations (2008-2015), supporting both clinical and commercial biologics manufacturing.
Dr. Chrobak received his Ph.D. in Biomedical Engineering from Boston University and his B.Sc. in Chemical Engineering from the University of Illinois at Urbana-Champaign.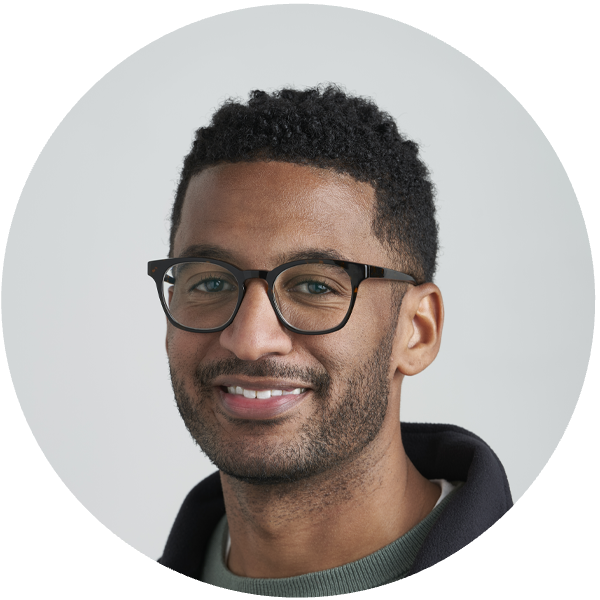 VP, Finance & Business Operations
Mark Lewis' bio
Dr. Lewis has over 10 years of biotechnology and oncology research experience. Before joining Wugen, Dr. Lewis was appointed Venture Capital Fellow at BioGenerator (2018-2019), an evergreen investor that creates, develops and funds innovative companies and entrepreneurs in the St. Louis region. Prior to completing his doctoral work, Dr. Lewis held several positions at Monsanto Company (2006-2013), leading efforts to validate and implement novel sequencing technologies and on-board data management systems.
Dr. Lewis received his Ph.D. in Molecular Biology and M.Sc. in Biology from the Washington University in St. Louis and his B.Sc. in Biochemistry from the Eastern Connecticut State University.
Ryan Sullivan's bio
Dr. Sullivan has over a decade of experience developing NK cell therapeutics. Prior to his role at Wugen, Dr. Sullivan was Principal Scientist at Novartis Institutes for Biomedical Research where he held positions of increasing responsibility for over 5 years. He led a group responsible for developing drugs to improve the anti-cancer response of NK cells, overseeing the progression of a portfolio of therapeutics across multiple mechanisms of action.
Dr. Sullivan earned his Ph.D. in Immunology from the Washington University in St. Louis where he studied the role of miRNAs in NK cell function, before moving to Boston for post-doctoral research on the role of NK cells in cancer immunotherapy at the Dana-Farber Cancer Institute.